Dashua Chandler - Professional Cosmetologist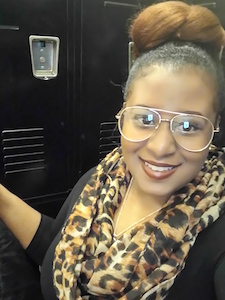 Years of Experience: 4 years
Specialties: Healthy Hair, Natural Hair, Hair Color, Sew-ins, Crochet, Braids with and without added Hair, Instant Dread Locks, Re-dreads (Pam & Lock), Short Cuts, Waxing and Make up.
What to expect: Positive attitude, clean and crisp fast paced services.
What sets me apart from others: I am a productive worker. I will make sure my clients are satisfied with their service(s).
What you like most about Infinitee: I love that we have a friendly, professional environment. The stylists work together and productively as a team.
Dashua's Gallery