Daja Slaughter - Stylist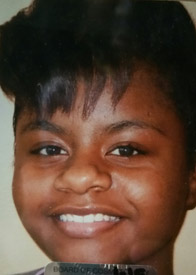 Years of Experience: 2 years
Specialties: Natural hair, braiding, eyelashes, quick weaves, sew-ins, color, and relaxers.
What to expect: What a client can expect from me is to be provided with a service that is done with care, satisfaction and professionalism.
What sets me apart from others: I'm a good listener and I play attention to the client's needs so they are satisfied.
What you like most about Infinitee: The friendly atmosphere and professionalism.
See pictures below: