Markeisha Lenoir - Nail Tech & Esthetician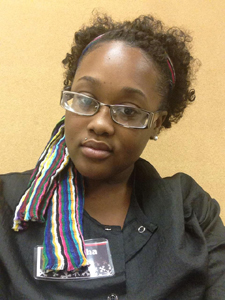 Position: Nail Tech / Esthetician
Years of Experience: 3 years
Specialties: Natural looking acrylic nails, waxing eyebrows, pedicures, manicures.
What to expect: Relaxing service, professional job done every single time, and a wonderful experience!
What sets me apart from others: I have a hunger to grow. I love knowledge and the ability to try new things with my clients to give them something different than average. I have a vibe that brings comfort and joy to all of my clients.
What I like most about Infinitee: Infinitee Salon and Spa is a beautiful place because it's professional here. There are always smiles on the faces of the professionals. You, as a client, are listened to and treated with importance and compassion. The atmosphere is welcoming and comforting. They expect and maintain a higher greatness overall. I feel proud being an example of Infinitee Salon and Spa!
Markeisha's Gallery