Dashua Chandler - Stylist & Associate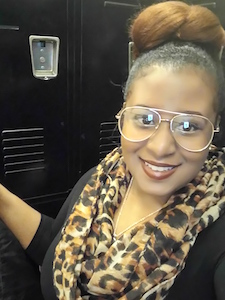 Position: Level 1 Stylist & Associate
Years of Experience: 3 years
Specialties: Natural hair, hair color, sew-ins, crochet braids, waxing, braids, healthy hair, nails, and makeup. I provide braiding hair and extensions. For price list: IG@vibelook; on Instagram Beauty

What to expect: Great attitude, a sense of humor, and great looking fast paced services.
What sets me apart from others: I am a very productive worker. I will make sure my clients are smiling and are satisfied with their services.
What you like most about Infinitee: I like the friendly environment, and the way the salon can work together productively as a team.
Dashua's Gallery