Hair
Hair Care Philosophy
In order to understand how to properly care hair, you have to have an accurate knowledge of the anatomy of hair and to be able to translate that to the clients. Here at Infinitee, we believe in a two-fold approach to achieve optimum results.
The use of proper professional products in a salon environment.
Educating the client on home hair care regimen. Together with professional hair care, exclusive treatments, and proper home hair care, we can achieve the healthiest hair possible!
Treatments include: Organic, Hair Glaze, Demineralizing, Dry Itchy Scalp, Thinning Hair, and more!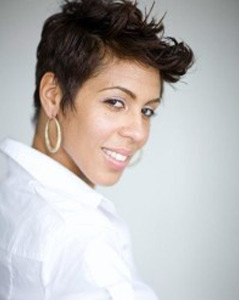 Specialty Relaxers include: Sensitive Scalp, Color Treated, Long Hair, and Custom Blended
Treaments include: Hair Glaze, Corrective RX, Dry Ends Treatment, and more!
Thermal Straightening can be applied to: Natural/Colored treated hair, transitioning hair, and relaxed hair.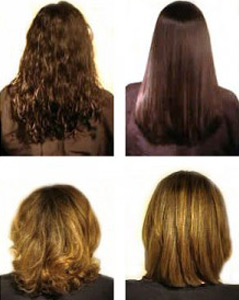 The Kertain Blowout treatment is a smoothing system for hair that isn't naturally straight